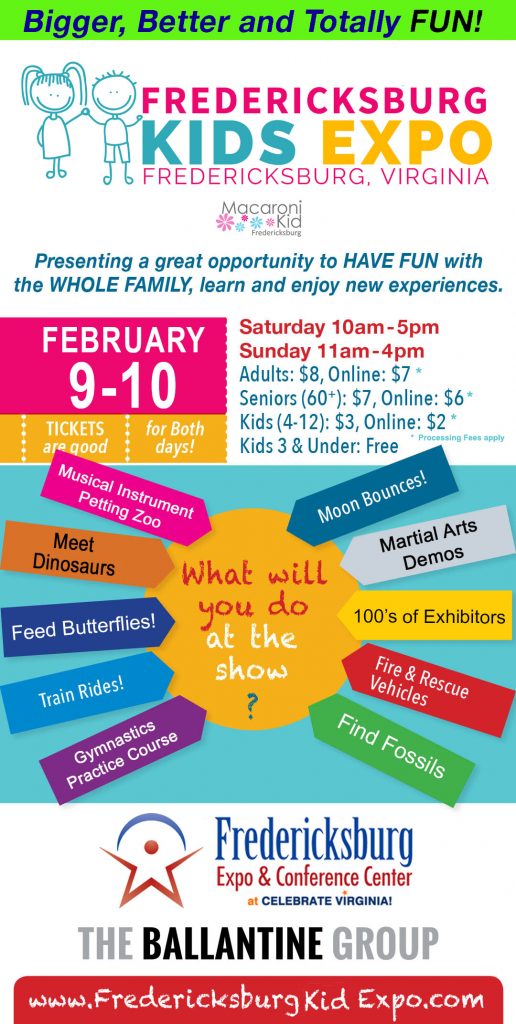 It's all about the kids at the 6th Annual Kid Expo in Fredericksburg, this year on February 9-10 at the Fredericksburg Expo Center!
Where else can you go in the middle of winter with kids and they can learn and have fun at the same time. ​There will be so much to see and do! New attractions including realistic Dinosaurs walking the show, Feed the Butterflies, and play instruments in the musical petting zoo. Gather information on new adventures, sports clubs and fitness, learning centers,  toys and games, safety products, health and nutrition, pediatricians, martial arts, dancing, day cares, schools, natural products, activity equipment, camps and much more for kids of all ages.
And The Good Shepherd Preschool will be represented for the first time at the Expo. Come visit us at Booth #419!