We provide foundational learning for children, enhanced through inspirational teaching and plenty of fun!
Enrollment for the 2020-2021 School Year Opens in January 2020!
Family Fun at Trunk or Treat
Highway Assembly of God will host a family-friendly Trunk or Treat at the church on Wednesday, Oct. 23, from 7 p.m. to 8 p.m. No cost to attend and open to the public!  Plenty of treats for the kids, free hot chocolate and pop corn, games, and more! Highway Assembly of God is located at 2221 Jefferson Davis Hwy., Fredericksburg, VA 22401.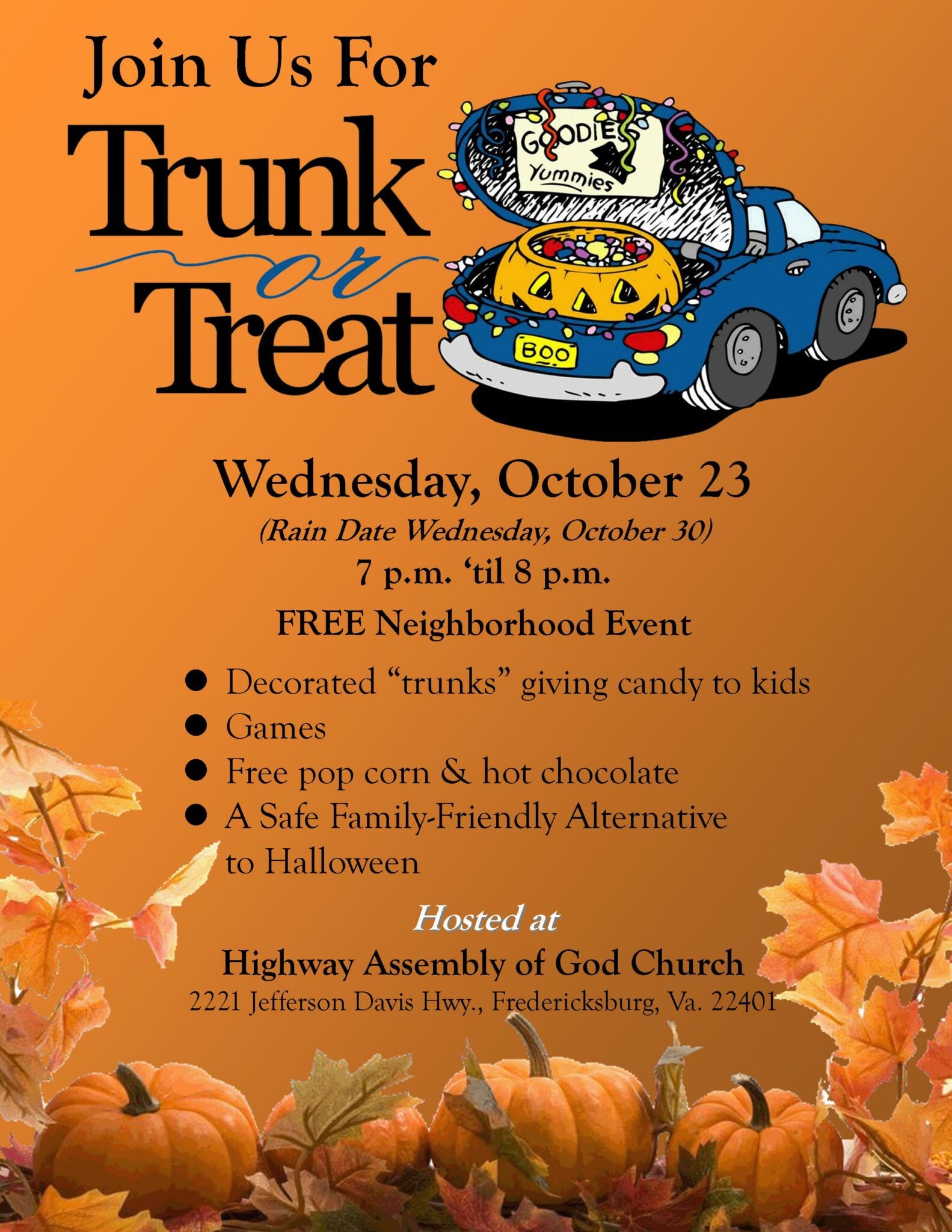 Calling All Crafters!
You are invited to exhibit at our Craft Fair & Yard Sale on Saturday, November 2, 2019, at Highway Assembly of God at 2221 Jefferson Davis Hwy., Fredericksburg, Virginia 22401. The event hours are from 9 a.m. to 4 p.m. with set-up starting at 7 a.m. on Saturday. We are accepting applications for original handmade arts and crafts done by you or your family.
FEE:  $30 donation per space and one $20 item to be donated as a door prize (Table and chairs included with space fee while supplies last). Electricity $10 extra fee (limited availability). Vendors keep all income from sales.
Paid registrations are accepted on a first-come-first-served basis. The deadline for paid registration is due no later than October 28th to reserve space.  Make checks or money orders payable to Highway Assembly of God. Door prize donation is due before the start of the event on Saturday, November 2nd. Mail registration with payment to:  Highway Craft Fair & Yard Sale, c/o Gary Wagner, 3905 Swanson Ct., Fredericksburg, VA 22408.
Download the crafter registration form here.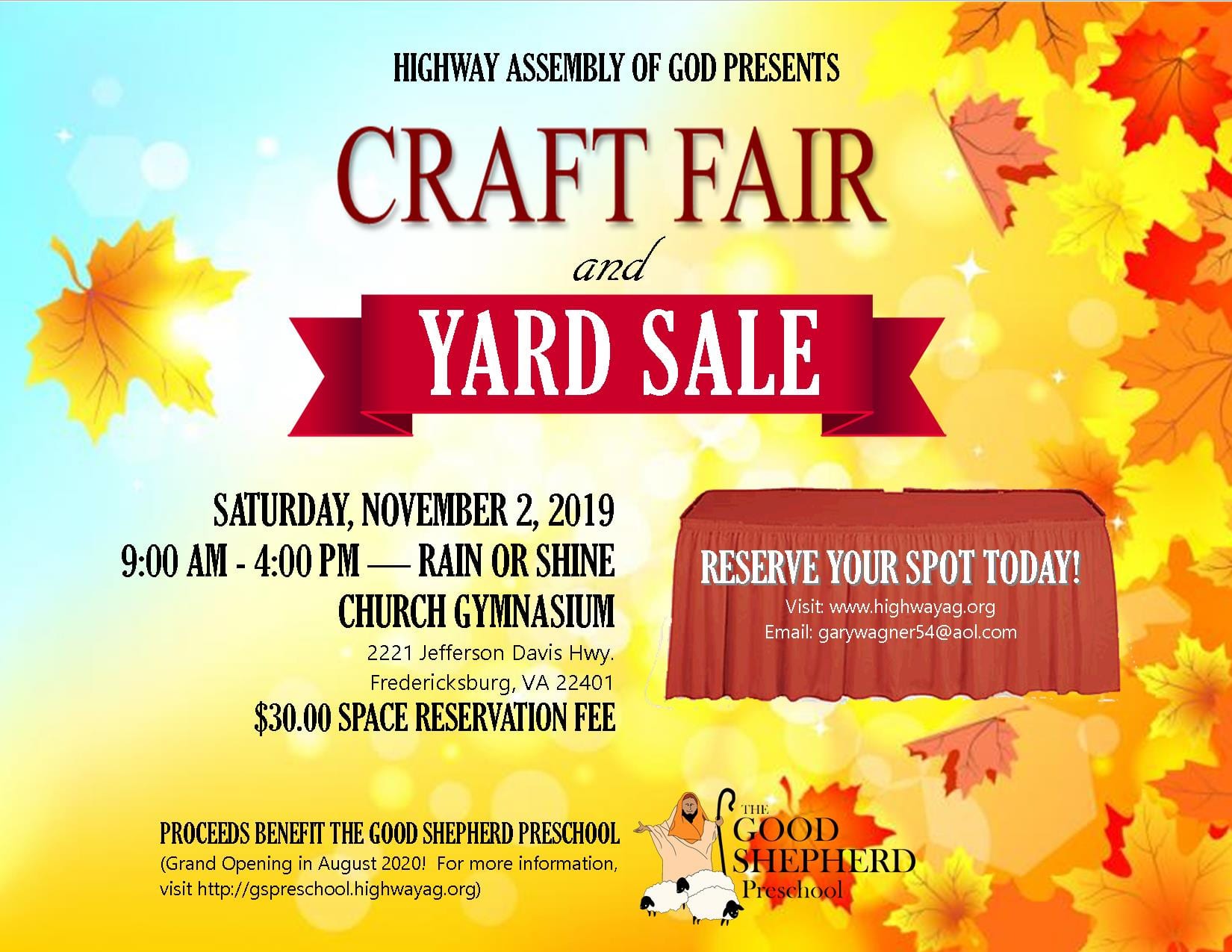 The Good Shepherd Preschool offers families a safe place for their preschool children to develop a love of learning and a feeling of security and self-confidence as they prepare for kindergarten. Every student will gain phonic and early reading skills, introductory mathematics and science skills, as well as handwriting and fine motor enhancement.
Classroom experiences are enriched by music and recreation, arts and crafts, dramatic and creative play, field trips and numerous other extra-curricular activities.
Subscribe to Our Newsletter
Stay up to date with news and events happening at
The Good Shepherd Preschool
Address
2221 Jefferson Davis Highway
Fredericksburg, Virginia 22401